The St. Patrick Lady Wildcats gave their crowd a lot to cheer about in their two games in the annual Shamrock Classic.
After finishing 3-4 during the regular season and finishing 5th in the 12-team league, the Lady Wildcats played hard before losing two tough contests to Our Lady of Sorrows and Our Lady of the Valley. The game with Our Lady of Sorrows was not decided until the visitors scored a bucket in the final seconds.
Congratulations to the team for a great season and congratulations to head coach Chris Muro and assistant coach Ronnie Muro.
Click on the ...more pictures link for a photo album of the Lady Wildcats in action.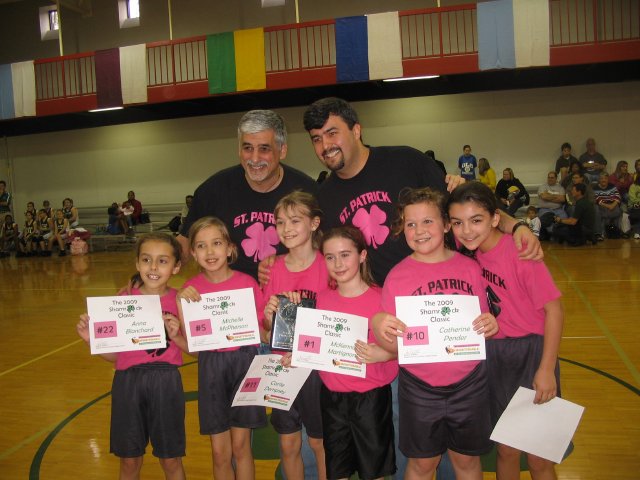 St. Patrick Lady Wildcats team members are (l-r) Anna Blanchard, Michelle McPherson, Carlie Dempsey, McKenna Martignoni, Catherine Pender and Jessica Owen. Coaches are assistant coach Ronnie Muro (left) and head coach Chris Muro.