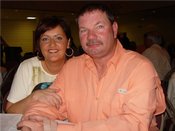 Bobby and Pam Black
St. Patrick Knights of Columbus Council 10567 is proud to honor John Martignoni as its Knight of the Month and Bobby and Pam Black as its Family of the Month for July 2008.
John Martignoni is without a doubt the most widely recognized member of St. Patrick Knights of Columbus Council 10567. Founder of The Bible Christian Society (www.biblechristiansociety.com), John devotes his time to teaching and explaining the truths of our Catholic faith, both throughout the country and internationally.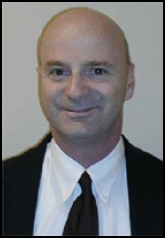 John Martignoni

John has a radio show on EWTN and frequently speaks at conferences and parishes on the Catholic faith. His CDs on apologetics have been distributed throughout the world. John's most recent efforts have been focused on returning Catholic radio to Birmingham.
Congratulations to Brother Knight John Martignoni, our July 2008 Knight of the Month.
Involved in many aspects of St. Patrick life, Bobby and Pam Black exemplify a caring and compassionate Catholic family. Bobby became a Catholic at Easter 2008 and, with his wife Pam, has participated in many parish activities even before joining our Faith. Bobby became a Knight soon after becoming a Catholic and is now a Second Degree Knight.
The couple have been involved in Lenten Day of Service, Springfest and many more activities and Pam has recently been elected President of the Ladies Auxiliary. Pam and Bobby have a very special child and both are deeply involved in charity work for the Autism Society of Alabama.
We are proud to recognize Bobby and Pam Black as our July 2008 Family of the Month.